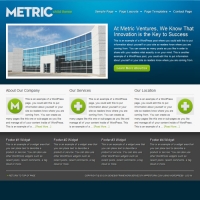 The Metric theme from StudioPress showcases the durability of a clean design that makes use of plenty of widget power. Metric will automatically make use of images from the WP-Cycle slider plugin if it's activated, or you can use any slider's widget in its place.
Released on 4/19/10, Metric is a 2 or 3 column theme with 6 layout options and a widgetized home page. Metric supports the WordPress standards of custom menus and threaded comments.
The Metric theme has a total of 12 widget areas, 4 of which are footer widgets that divide the page into equal parts. The footer widgets have been setup to contain an explanation of their purpose when they're blank, so you'll want to make sure you place widgets in these areas on a live site.
All of the supported widget areas for the Metric theme are shown below: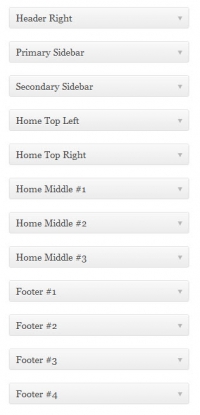 If you haven't signed up for one of our plans, you can ask pre-sales questions about the Metric theme by reaching out via our contact form. Existing customers should use our ticket-based email support to ask questions about the Metric theme.