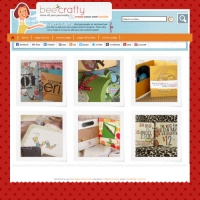 The Bee Crafty theme from StudioPress was the second theme by designer Chris Ford. It combines an eye-catching header with classes in the style sheet enabling display of icons for the popular social networks in the navigation menu.
Released on 8/24/10, Bee Crafty is a 2 or 3 column theme with 6 layout options and a home page made up of a gallery of images styled as polaroid snapshots. The gallery can display 3, 6, 9 or 12 snapshots from 1 user-selected category. Bee Crafty supports the WordPress standards of custom menus and threaded comments.
The Bee Crafty theme has a total of 3 widget areas, only 1 of which is a home page widget.
All of the supported widget areas for the Bee Crafty theme are shown below: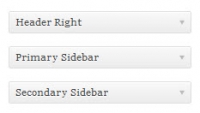 If you haven't signed up for one of our plans, you can ask pre-sales questions about the Bee Crafty theme by reaching out via our contact form. Existing customers should use our ticket-based email support to ask questions about the Bee Crafty theme.