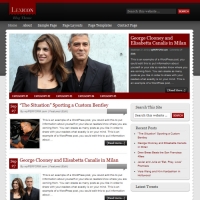 The Lexicon theme from StudioPress features a blog style home page with an interesting twist – its own custom slider widget. The slider is styled so that the post content connected to the image is separated from the image itself. Most sliders place post content on top of the image, producing what might be an unhappy compromise: cover part of the image with post content or opt not to display any content at all. The Lexicon theme addresses that by showing the entire image and a user-specified amount of content.
Released on 10/4/10 and retired in 2012, Lexicon is a 2 or 3 column theme with 6 layout options and a blog style home page. Lexicon supports the WordPress standards of custom menus and threaded comments.
The Lexicon theme has a total of 4 widget areas.
All of the supported widget areas for the Lexicon theme are shown below: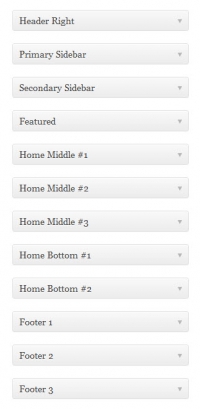 If you haven't signed up for one of our plans, you can ask pre-sales questions about the Lexicon theme by reaching out via our contact form. Existing customers should use our ticket-based email support to ask questions about the Lexicon theme.