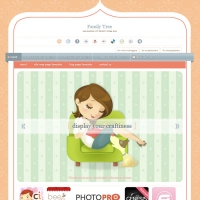 The Family Tree theme from StudioPress is full of color and design details, from a huge home page slider to styling for tabbed menus. The slider is unique to the Family Tree theme. Menu bars and sidebar headings appear to go behind the content, providing a sense of dimension to the page.
Released on 4/10/10, Family Tree is a 2 or 3 column theme with 6 layout options and a widgetized home page. Beyond the WordPress standards of custom menus and threaded comments, Family Tree also supports custom headers and custom backgrounds.
The Family Tree theme has a total of 8 widget areas, 3 of which are footer widgets that divide the page into equal parts.
All of the supported widget areas for the Family Tree theme are shown below: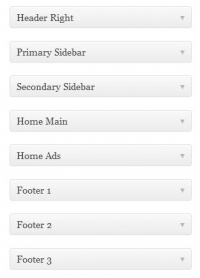 If you haven't signed up for one of our plans, you can ask pre-sales questions about the Family Tree theme by reaching out via our contact form. Existing customers should use our ticket-based email support to ask questions about the Family Tree theme.