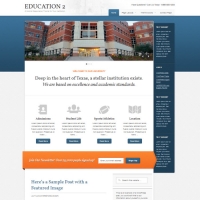 The Education theme from StudioPress underwent a major update in mid-2012 to incorporate a mobile responsive design, fresh typography, and a new home page layout. The 3 column home page of the original release of the Education theme has been replaced with a 2 column layout and retooled widget areas.
In July 2014, StudioPress released Education Pro, an update of this theme. If you're looking to activate Education on a new site or are looking for a theme to refresh a site currently running this theme, be sure to check out Education Pro.
First released on 7/8/10 and updated on 6/28/12, Education is a 2 or 3 column theme with 6 layout options and a widgetized home page. Until widgets are placed in the home page widget areas, the home page displays a blog layout. In the original version of the Education theme, the column layout of the home page was fixed, but the column layout on inner posts and pages could be set on an individual basis. In addition to WordPress standards of custom menus and threaded comments, the Education theme supports 6 color styles, custom headers, custom backgrounds, and Google web fonts (specifically, Vollkorn). The selected font and weights add about 60 Kb to the site's page weight, which is a modest amount for typography.
The Education theme has a total of 10 widget areas, up from the 4 widget areas of the original version.
All of the supported widget areas for the Education theme are shown below: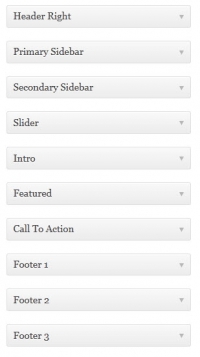 The widget areas in the original version of the Education theme included: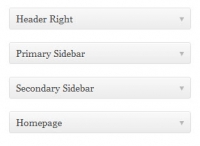 If you haven't signed up for one of our plans, you can ask pre-sales questions about the Education theme by reaching out via our contact form. Existing customers should use our ticket-based email support to ask questions about the Education theme.