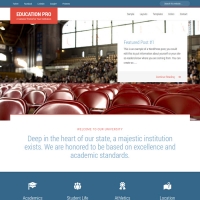 The Education Pro theme from StudioPress is an
HTML5-compliant
,
mobile responsive
theme with a blog-style home page that's supplemented by 4 home page widget areas.
The theme's name is only a suggestion that it's a good fit for educational institutions and schools. Its home page widgets and multiple color styles deliver a lot of flexibility make it suitable for a wide range of sites that want to keep their home pages fresh with updated post content.
Education Pro is the refresh of the Education theme. While there are numerous changes, a few big ones stand out:
adding HTML5 support
adding a mobile specific menu
replacing the Google web font Volkorn with Roboto Condensed
adding 2 new footer widget areas to bring the total to 5 footer widgets
adding an After Entry widget area
renaming some widget areas
changing the available color styles
Introduced on 7/21/14, Education Pro is a 3 column theme with 6 layout options. The theme includes a landing page template. Beyond the WordPress standards of custom menus and threaded comments, the Education Pro theme also supports custom headers, a custom background, a mobile specific menu, and multiple color styles (blue, green, red, purple, and orange – the default).
Education Pro also supports Google web fonts (specifically Roboto Condensed). The selected font add about 42 Kb to the page weight of the site, which is a negligible addition for typography. Education Pro loads dashicons which brings the total addition to about 78 Kb on our demo.
Here are all of the widget areas for the Education Pro theme: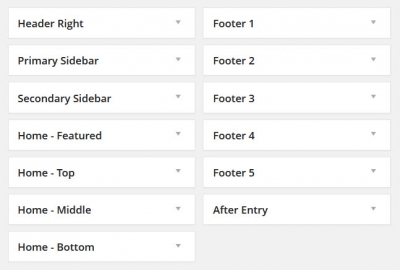 And here's a full length image of the theme's home page:

We've got a live demo of the Education Pro theme that shows off its basic features.
The Education Pro theme is available on our plans with premium themes, from PERFORMplus and up.
If you haven't signed up for one of our plans, you can ask pre-sales questions about the Education Pro theme by reaching out via our contact form. Existing customers should use our ticket-based email support to ask questions about the Education Pro theme.