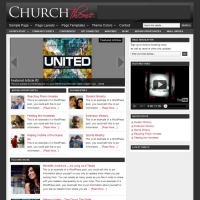 StudioPress retired the Church theme on May 26, 2011
when it introduced the updated Lifestyle theme, but we include it for those that want to use it.
First released on 2/02/09 and later updated on 6/30/10, the Church theme is a 2 or 3 column theme with 6 layout options and a widgetized home page. The Church theme supports the WordPress standards of custom menus and threaded comments.
The Church theme is designed to make use of the WP-Cycle plugin to provide a home page slider. That's hard-coded in the theme, so the slider shown on our Church theme demo can't be controlled by a widget. That limitation, common in many of the older StudioPress themes, might be a reason to take a look at a newer theme such as the StudioPress Lifestyle theme.
The Church theme has a total of 8 widget areas.
All of the supported widget areas for this theme are shown below: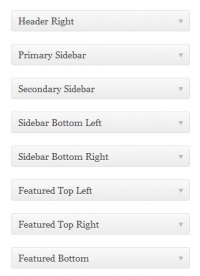 If you haven't signed up for one of our plans, you can ask pre-sales questions about the Church theme by reaching out via our contact form. Existing customers should use our ticket-based email support to ask questions about the Church theme.