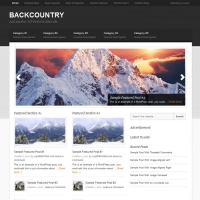 The Backcountry theme from StudioPress was the first theme from StudioPress to demonstrate the use of navigation menu descriptions. Backcountry was based on the
Viewport Magazine Site Template
by Orman Clark.
Released on 10/26/11, Backcountry is a 2 or 3 column theme with 6 layout options, 4 color styles, and a widgetized home page. Beyond the WordPress standards of custom menus and threaded comments, Backcountry also supports custom headers and custom backgrounds.
The Backcountry theme has a total of 12 widget areas, 4 of which are footer widgets. A unique feature of the Backcountry theme is the included support for an after post widget area, which could be used to display ads.
All of the supported widget areas for the Backcountry theme are shown below: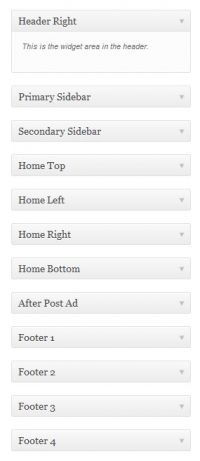 If you haven't signed up for one of our plans, you can ask pre-sales questions about the Backcountry theme by reaching out via our contact form. Existing customers should use our ticket-based email support to ask questions about the Backcountry theme.