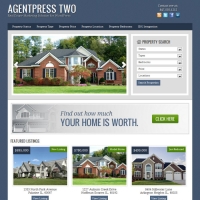 AgentPress 2 is the long-awaited update to the popular theme from StudioPress.
First released on 3/17/10 and updated on 9/26/11, AgentPress 2 is a 3 column theme with 6 layout options, 5 color styles, and a widgetized home page. AgentPress is often used as a theme for real estate agents and real estate brokers and has enhancements that make it easy to set up a real estate site. For example, it has widget areas for properties, communities, property search, a welcome message, and a disclaimer message. Beyond the WordPress standards of custom menus and threaded comments, AgentPress also supports custom headers, custom backgrounds, and Google web fonts.
In June 2014, AgentPress 2 was updated with the introduction of AgentPress Pro. If you're looking to refresh your site or activate this theme on a new site, be sure to check out AgentPress Pro first.
The AgentPress 2 theme has a total of 16 widget areas, 4 of which are footer widgets that divide the page into equal parts. It supports easy integration with the AgentPress Listings plugin, which adds a Listings custom post type and 2 new widgets to display featured listings and to search listings.
While the AgentPress theme has strong connections to the real estate industry, it's not just for real estate agents and brokers. It's a great choice for a wide range of sites that can benefit from its clean design and large number of widget areas. Since many of the features of AgentPress come from the AgentPress Listings plugin, users that don't need those features can simply choose not to activate that plugin.
All of the supported widget areas for AgentPress as well as the 2 widgets added by the AgentPress Listings plugin are shown below: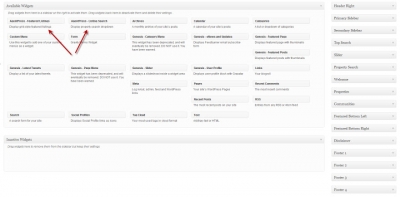 If you haven't signed up for one of our plans, you can ask pre-sales questions about the AgentPress 2 theme by reaching out via our contact form. Existing customers should use our ticket-based email support to ask questions about the AgentPress 2 theme.