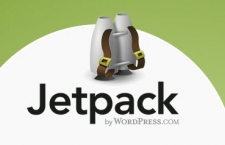 By default, Jetpack requires a connection to WordPress.com to use any of its features. With the release of Jetpack 2.2.1, the plugin supports the
Jetpack development mode
so that a user can make use of those modules which do not require a connection to WordPress.com without enabling such a connection.
While the feature primarily serves developers who want to work with Jetpack in a local development environment, it can also be put to use by those who simply don't want to or can't connect to a WordPress.com account. On wpPERFORM.com, we provide you with a tool to enable or disable Jetpack development mode as you see fit.
To make use of Jetpack's development mode, the first step is to activate Jetpack itself. Then, activate the wpPERFORM.com Jetpack Offline Mode plugin. You can activate our plugin while Jetpack is not active; it just won't do anything. When Jetpack is activated, our plugin will automatically put your site into Jetpack development mode so that those modules that don't require a connection to WordPress.com can be used without that connection. Of course, when development mode is enabled, you won't be able to use the Jetpack modules that do require a connection.
Our plugin is essentially a switch for Jetpack development mode. If you want to switch into or out of development mode, just activate or deactivate our plugin. If you want to continue to use any Jetpack module and deactivate our plugin, you'll have to activate Jetpack first.
With our wpPERFORM.com Jetpack Offline Mode plugin activated, here are the Jetpack modules you'll be able to activate:
Carousel
Contact Form
Custom CSS
Extra Sidebar Widgets
Gravatar Hovercards
Holiday Snow
Infinite Scroll
Mobile Theme
Sharedaddy
Shortcodes
And here are the Jetpack modules that cannot be activated in development mode:
Beautiful Math (LaTeX)
Enhanced Distribution
Jetpack Comments
JSON API
Likes
Mobile Push Notifications
Notifications
Photon
Post by Email
Publicize
Spelling and Grammar aka After the Deadline
Subscriptions
Tiled Galleries
VaultPress
WordPress.com Stats
WP.me Shortlinks
As outlined in these lists, the popular Custom CSS module doesn't require a WordPress.com connection, but other favorites, such as Jetpack Comments and WordPress.com Stats, won't function without a connection, so whether Jetpack development mode is right for you depends on which modules you use on your site.
If you don't want to keep a connection to a WordPress.com account and you have no immediate use for Jetpack modules that require a connection, our wpPERFORM.com Jetpack Offline Mode plugin will simplify your use of Jetpack.